Where can I find information about individual road work, such as the purpose of the road work, completion date, etc.?
Highways Department
Highways Department is responsible for coordination of excavation works on public roads conducted by public utilities and Government departments. Depending on the scale and the location of the road works, a road works display board similar to the diagram below should be erected on site to provide information of the project, including -
Logo or name of the responsible party or contractor;
Contract number of the project;
Nature of the road work;
Expected completion date and completion date of each phase; and
Telephone number for enquiry or complaint.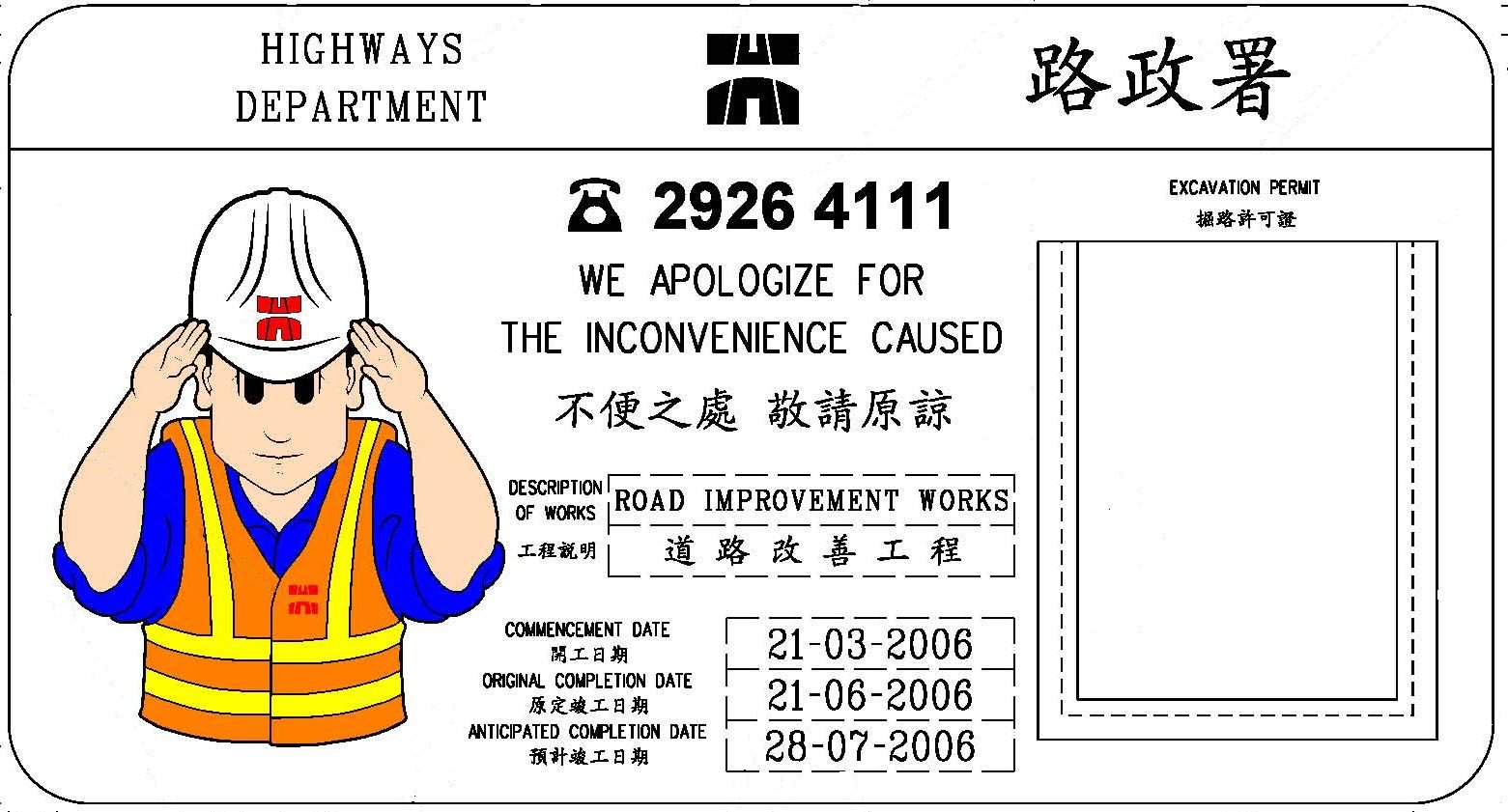 Members of the public may contact the responsible company/Government department by calling the telephone number shown on the road works display board for further details of the road works.  
If there is no road works display board on site, you may call the Highways Department 24 Hours hotline 2926 4111 for enquiry (The hotline is handled by 1823).
Want to learn more?